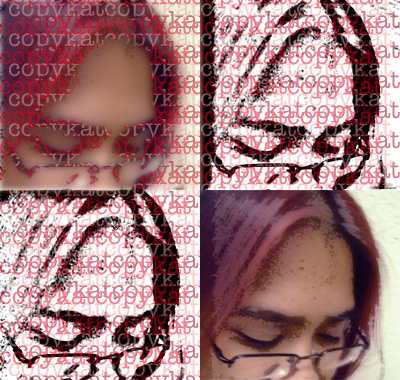 CopyKat
MewKat MewSic, Inc.
Covers! Covers! Covers!
on-going

Tracks (Right-click/Save As, please)
All My Little Words (orig. The Magnetic Fields)
Fell in Love With a Girl (orig. The White Stripes)
Gravy Rainbow* (orig. Disasteradio)
Heartbeats (orig. The Knife)
The Love I'm Searching For (orig. The Rentals)

Notes
The cover project! (I'm not profiting from this, please don't sue.)

*Birthday gift for my husband, Ben. Lulz.